Personal Profiles: Ben Andrews
(if you would like a profile on this site, simply email Stewy)
Move over Tim, and watch out ladies... The latest profile on my website (well, of course it is, as i am writing this as we speak... well, as I speak anyway) is none other than Ben Andrews.
I am not quite sure what to make of Ben... My first experience of him was as a wide eyed, bushy tailed cadet Journalist for Satura back in the dark ages of year 8. Oh well, We'll forgive you for that Ben.
Anyways, I get enough talking on this website, let's get some photos and interviews going!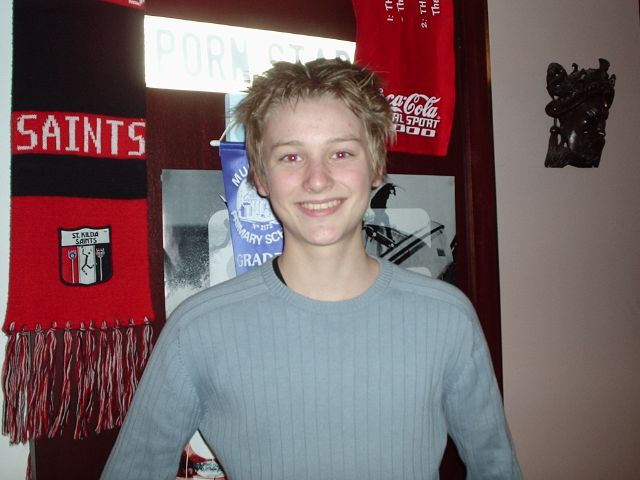 Birth Date: 17-07-1988
Name : Ben Andrews
email: On Request.... Sign the guestbook and leave a message!!!
School: Scotch College
Location: Melbourne
Hair: Blonde/Browny
Height: 5"7"
Shoe Size: 11
Glasses or Contacts: neither...perfect vision except i have a small case of colour blindness
Sign: Cancer
Siblings: Younger sister
Single or Taken: Single and looking!
Boxers or Briefs: Boxers
Righty or Lefty: Righty

---------------HAVE YOU EVER---------
Ever been so drunk you blacked out: Hell yeah!
Put a body part on fire for amusement: Yeah who hasnt! Deoderant rings!!
Been hurt emotionally: Yeah..they cancelled One of the bestshows ever....Family Guy
Kept a secret from everyone: No..What do you know?...It wasnt me..you cant prove anything!
Had an imaginary friend: Not that i'd admit
Wanted to hook up with a friend: Yeah she was hot
Cried durng a Movie: No interstingly, movies just dont do that for me...crying with laughter tho yes
Had a crush on a teacher: Possibly
Ever thought a cartoon character was hot? say what?
Had a New Kids on the Block tape: Uh no...
Cut your own hair: Yeah
Been sarcastic: Yeah as if id ever be sarcastic
Made yourself throw-up: Yeah
Gone skinny-dipping: YES!!
Runaway from home: Nup
Broken a bone: I cracked my scull open once
Cheated on a test: No.....<shifty eyes>
Kissed someone you didn't know: Yes
Been in a physical fight: Yes, fists and everything
Been in a Police car: Yeah..but i wasnt in trouble
Been on a plane: Yep ive been to every continent but antarctica
Been close to dying: Not really
Had someone except family tell you they love you: Yeah
Had surgery: Yep
Had chickenpox: Yeah in prep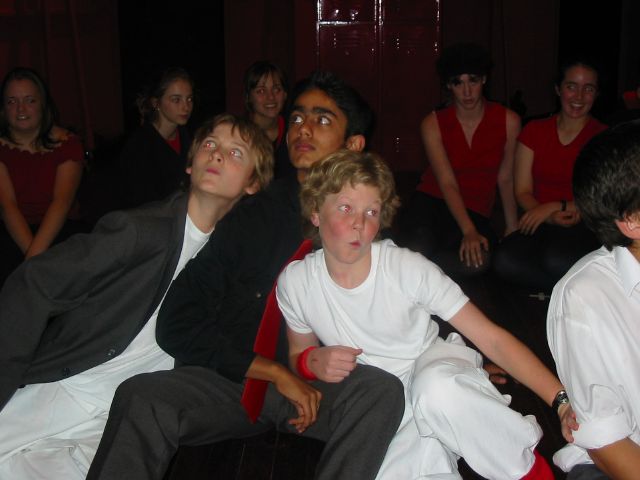 ---------WHAT DO YOU THINK ABOUT---------
(25 words or less)
Abortion: Yes
Country Music: Not a fan
Old People: I dont wanna be one.
Aeroplanes: Sweet...except when used as missiles...
Amusement Parks: great fun
Fast Cars: awesome..part of the Jaguar Corperate box
Euthanasia: What's one supposed to think of suiside? yeah its great! i think not
George W Bush:no comment...
Alcohol: good fun
Vegetarians: We (humans) didnt work our way up to the top of the food chain to become vegetarians...thats all i say
Homosexuals:Dont have a problem with them except when they hit onto you...
War:There has to be another way...
John Howard: He isnt THAT bad..he just has weird eyebrows
Parents: Great...most of the time

-----------------FAVORITES-------------
Shampoo:What ever's in the shower
Colour: Orange
Day/Night: Night
Summer/Winter: Summer
Food: Chips-all kinds
Fave TV Show: The Simpsons, family guy, Futurama, King of the Hill, Ed, Smallville, The simple life-paris Hilton is HOT
Fave Movie: Ace Ventura (Pet Detective & When nature calls)
Fave song: I have about 500 fave songs
Fave Subject: Drama/Film & Media
Fave Drink: V, Milkshakes, Johnny Walker and coke
Car: Dodge Viper GT 10, Californian Moke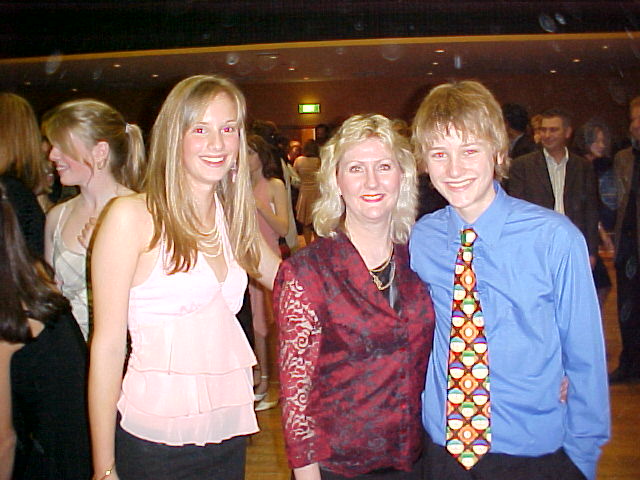 ----------------RIGHT NOW------------
Wearing: Bonds white t-shirt jeans
Drinking: Nothing
Thinking about: The fool on Who wants to be a millionaire who didnt know simpson and his donkey
Listening to: nothing
Watching: Who wants to be a millionaire..hang on..nah this simpsons is on now

---------IN THE LAST 24 HRS--------
Cried: No
Worn a skirt: No
Met someone new: Yes
Cleaned your room: No
Done laundry: No
Driven a car: No..studied for my L's test...4 weeks baby...4 weeks

---------DO YOU BELIEVE IN-------
Yourself: I hate that question
Friends: ...um its not as if they are some things your parents make up for gullable young kids to believe in...bah
Santa Claus: Yes
Tooth Fairy: No....The fairy got caught...
Ghosts: No
Love: The Darkness does.....I believe in a thing called love....bah
UFO's: There HAS to be something intelligent other than things on earth...

-------------FRIENDS AND FUTURE--------
Do you have a girlfriend: Yeah love u Lizzie
Like anyone: Yes Lizzie
Who is your best friend?: Dunno
Who is your best friend of the opposite sex: Nicola
Who is the loudest: Nicola
Who is the quietest: Lina
Who is the shyest: Lina
Who is the most violent: Sandford
Who is the smartest: Yang or Robby
Who is most likely to be successful: Robby Edwards
Who is the best artist: Doug
Who is the most athletic: Sandford or lizzie
Who is most likely to go to jail: probably Dev..dunno why...it'd be funny if he did tho
Who do you go to for advice:Dunno
Who do you cry with: I don't
Whats the best feeling in the world: Winning a regatta, knowing someone luvs me
Future son and daughter names: Steph, Jake, Aaron, Jessica,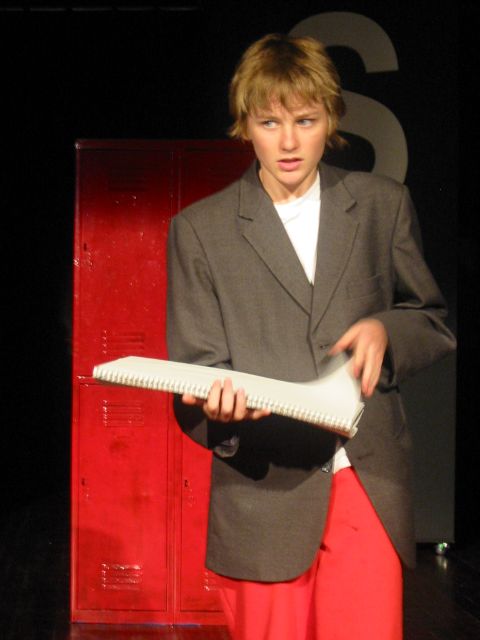 --------------ON GIRLS--------------
Regular underwear or thong:Thong
Painted nails or not: Um.... :S
Bra or sports bra: Bra
Cute n' mysterious or wild n' sexy: Wild & Sexy all the way!!
Dressy or casual: Casual
Dark or blonde hair: blonde or brown is good
Long or short hair?: Dunno
Dark or light eyes: I like both
Long or short nails: Shortish
Hat or no hat: Um...depends if they need it?!
Good or bad girl: Bad girls have more fun...Good girls...are funn..ish
Fat or thin: Not too skinny not too fat
Hair up or down? Dunno
Jewellery or none: Jewellery is ok
Tall or short: shorter than me
Curly or straight hair: I love both
Pants or dress: gotta love the mini skirt...but tight jeans are good ;)
Tan or fair: Tan
Freckles or none: freckles are cute
Shy or outgoing: outgoing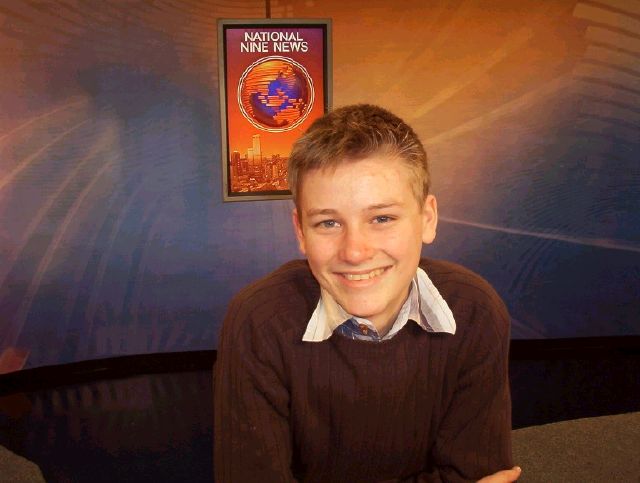 ------------OTHER---------------
What do you have for breakfast in the morning?: Corn flakes
When did you last cry?: Dunno
What is the #1 priority in your life?: my safety and safety of friends and family
Have you ever loved someone?: Yes
Do you still love them?: I s'pose
Do looks matter?: In the real world yes. They aren't every thing tho
When was the last time you wanted to punch someone: Today
Do you trust others easily: Not lately
Who has slept in bed with you: now thats one answer you're not getting stewy
Who has seen you cry: Family anyone who has watched Monty Python or Ace Ventura with me and seen me laugh
Have you ever mistaken salt for sugar?: I've made someone put sugar on chips
Do you judge actual books by their covers?: Not usually
Name something you would like to experience in your lifetime: Being able to have what ever i wanted
Are you afraid of anything?: Im sorta Claustrophobic...confined spaces...i dont want to be left alone in them....i dont mind being in them
Do you lead a fast paced life?: Not really
Have you ever wagged classes during school?: once or twice
Do you know anyone famous?: Andy Griffiths, i know steve Vizard's daughter
Do you like your feet massaged?: yeah
Do you talk in your sleep?: no but my sister does
Do you get your feelings hurt easily?: not really i have a pretty thick skin
Do you like speaking in public?: im an actor and debator...duh
Do you believe in Sex before marriage?: Dunno
Do you think your cute?: To me cute means like baby cute and i dont think im like a baby
Who is your favorite superhero?: Captain Planet & superman
Do you hate people that have I.A.D (Impulsive Abbreviation Disorder)?:lol (laugh out loud)
Who would you want to play you, in a movie about your life?:Brad Pitt, Orlando Bloom
Would you have sex wearing a pink tutu if you knew it did it for your partner?:Lol i spose
If you saw a hot girl walking down the street, what would your comment to your
friend be?: Dude! HOT STUFF
Do you Karaoke?: Cant say i do
Who could you talk to all day about absolutely anything?: Nicola, steph, lizzie (except on the phone)
Is happiness attainable for you?: Yeah why not
Who is one person that you don't see that you're glad you don't see?: Nicholls
Who is one person that you don't see but that you miss?: Bella
Do you hate licorice?: Yes
What bra size is Kim Beazely?: Relavence?
If someone you didn't like was coming onto you, how would you brush them off?: "i'm gay"
Do you get sunburnt easily?: No
Do you prefer fantasy or reality? I'm living in a dream world with fairy's and litle men running around with flowers in their hair
Is this tiring or what? It's getting a bit long..Reading must be worse though
Honestly speaking, do you believe in life after death? Yeah why not
You're half way up the hill, which is more enticing, up or down? Well I may as well go the rest of the way up.
Do kites do anything for you sexually? Hell YEAH!!!! No not really
You're one run out from a century, how do you feel?: I do rowing not cricket... I suck at cricket. I cant get over 10.