Kerith's 18th
Ohh.. What a night... One of the last 18ths for our group, but also one of the most exquisite. Nice to see all of you again. Now chill out and enjoy the fantastic dresses and smart suits.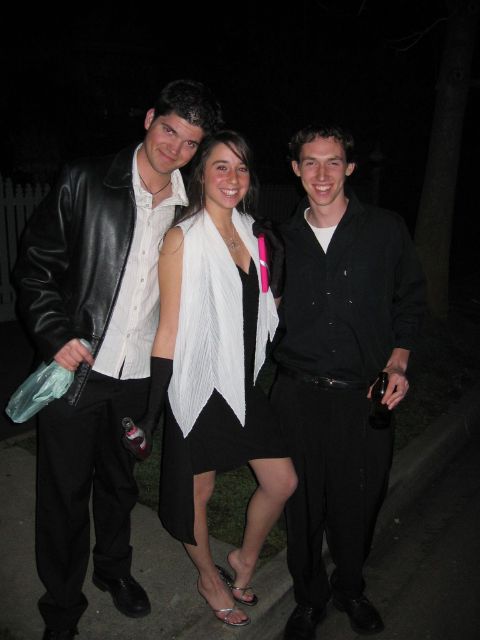 Cam, Ange, and James performing the "act sober after a little too many pre's" technique.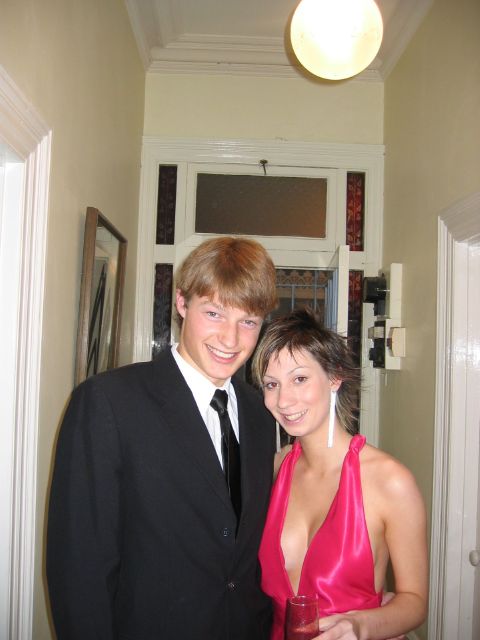 Best dressed (Kerith, that is, the only time I ever won a "best dressed", I was in cheerleading gear)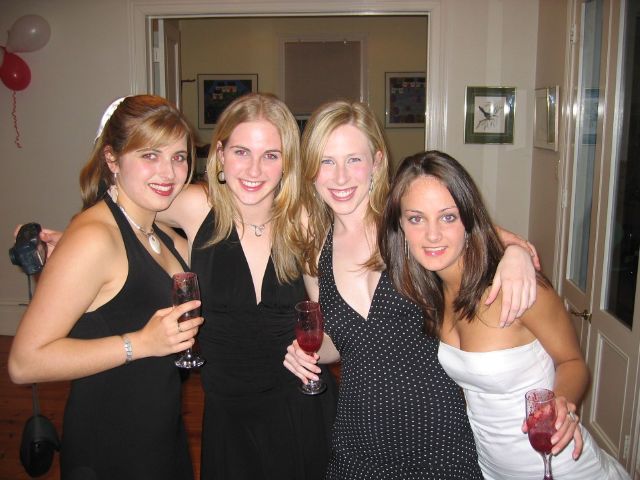 Em, Katrina, Caitlin and Livi. Personally, considering the restrictive nature of the dress code, I really was impressed with the dresses here. Well done!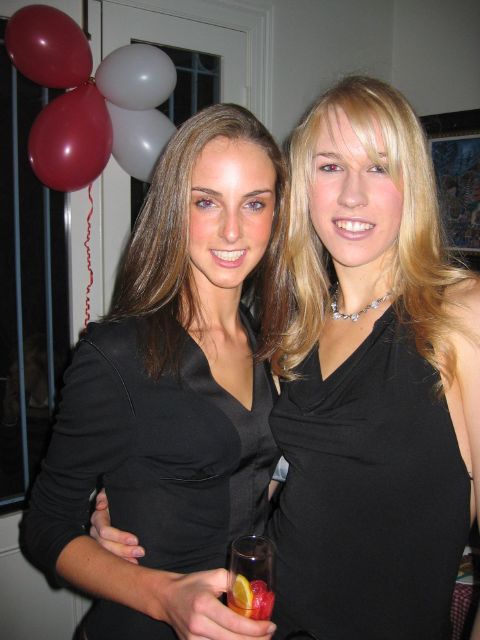 Ellie and Kim. Kim's new hair cut rules!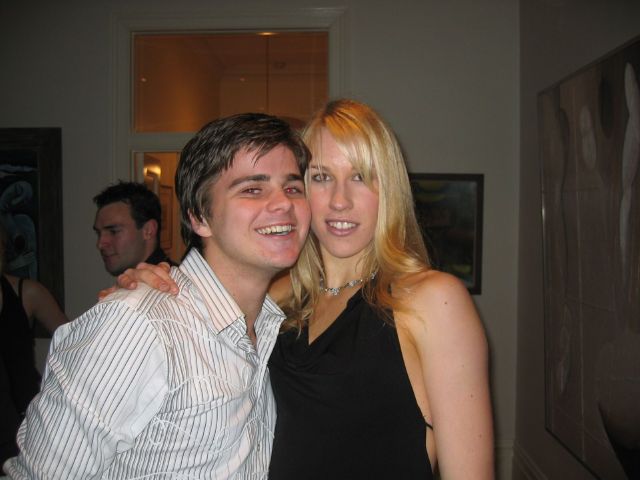 Kim and "I'm drunk and dancing" John.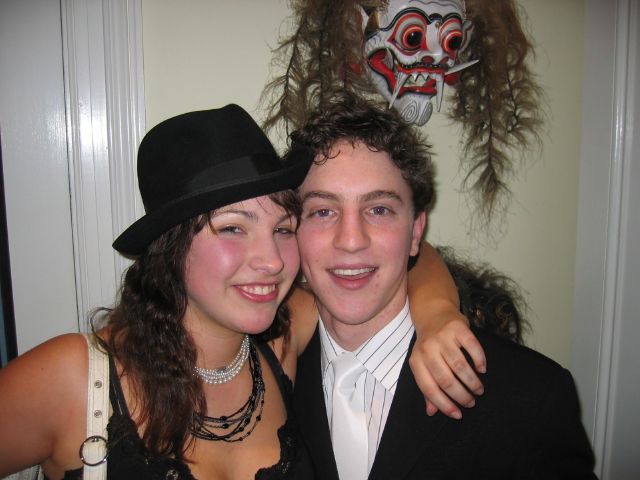 Isobelle and Michael and an ultra-cool hat.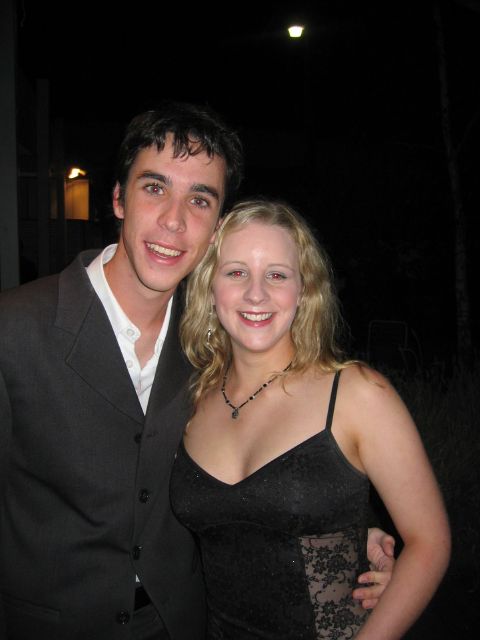 Yay! Hadn't seen Simmy for three months.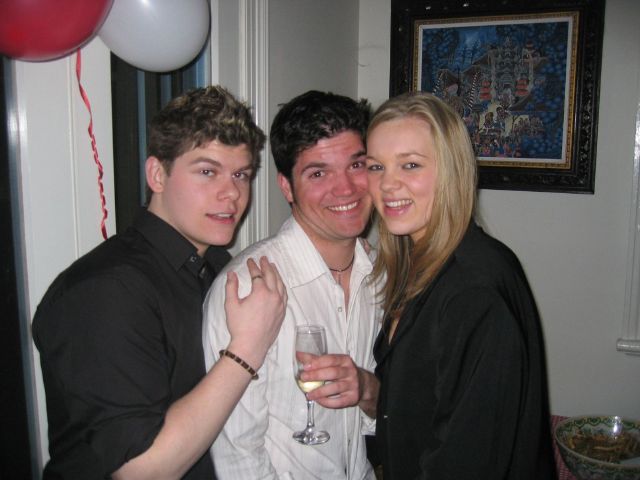 Cam was the only thing that could come between Mel and Jase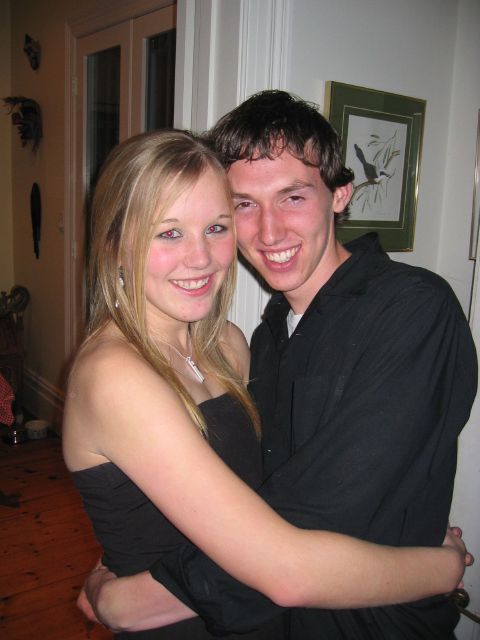 Cutest Couple Award.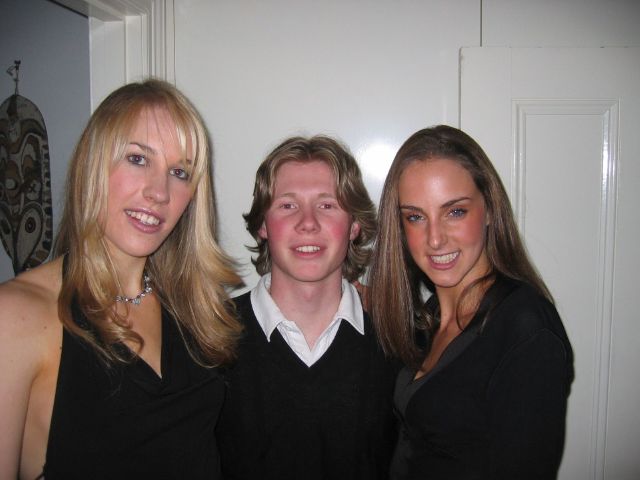 Kim, Emlyn and Ellie.