Pre AMSA Ball 2004
I am finding these little intros progressively more painstaking, and have finally decided that no one really reads them anyway. Basically, the night consisted of a lot of spirits, a lot of music, and a lot of weird costumes starting with M.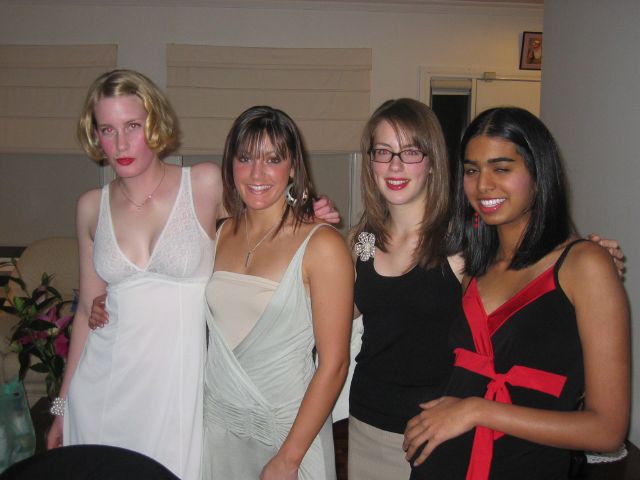 Hannah, Carlee, Stace and Anne looking stunning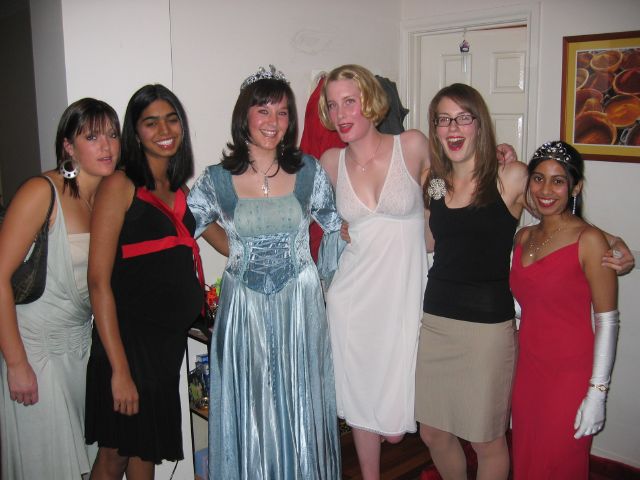 Millionaire Mum, Maternity Mum, Medieval Princess, Marylin Monroe, another Mother, and a Majestic Millionare.
Too many names/costumes to actually describe! This was at Tej's house.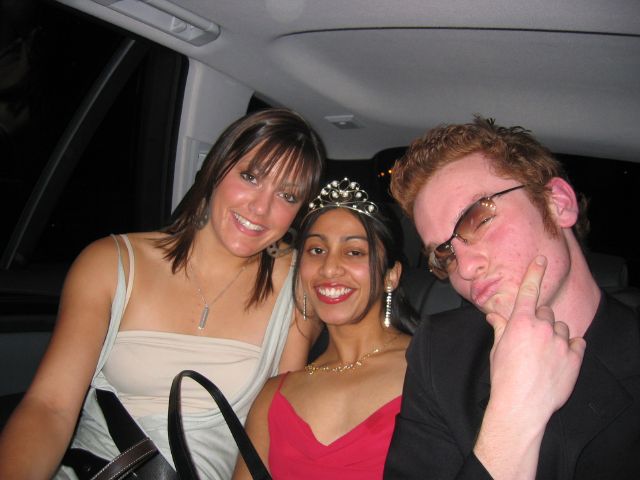 Living the high life in the back of the X5... Carlee, Sumudu and Sam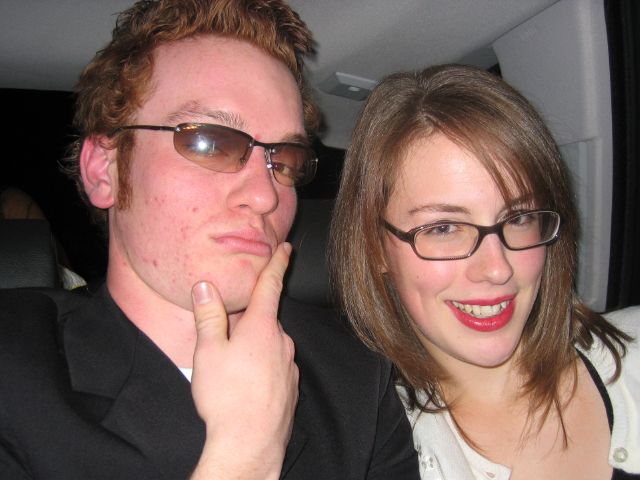 Another car photo.
Marge Simpson and Marie Antoinette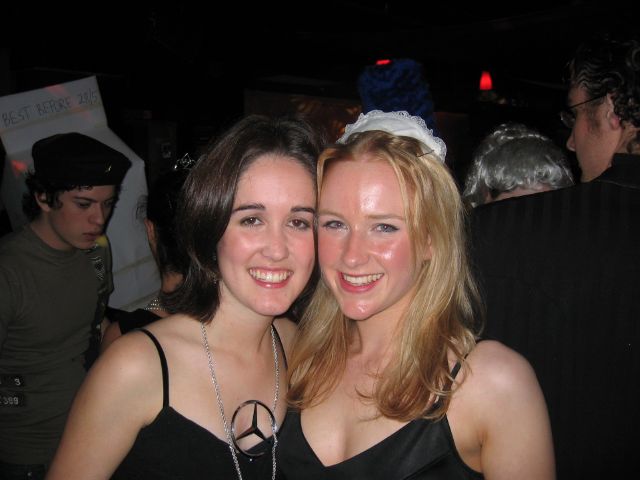 Note Hugh being chased by a random giant milk bottle in the background.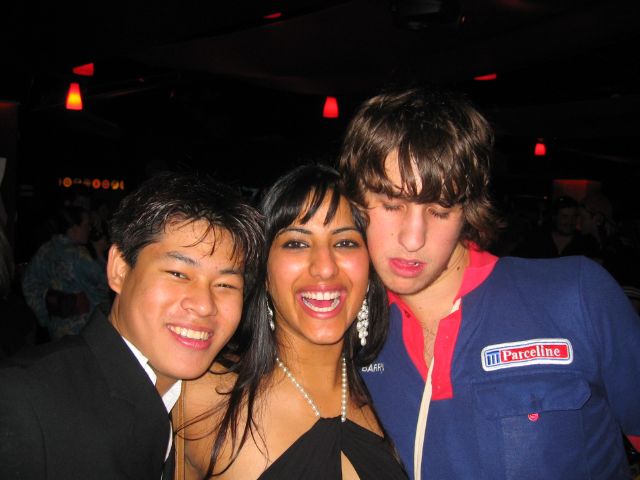 Nads and Tej smile gleefully, while the mail man still weeps over the invention of the fax machine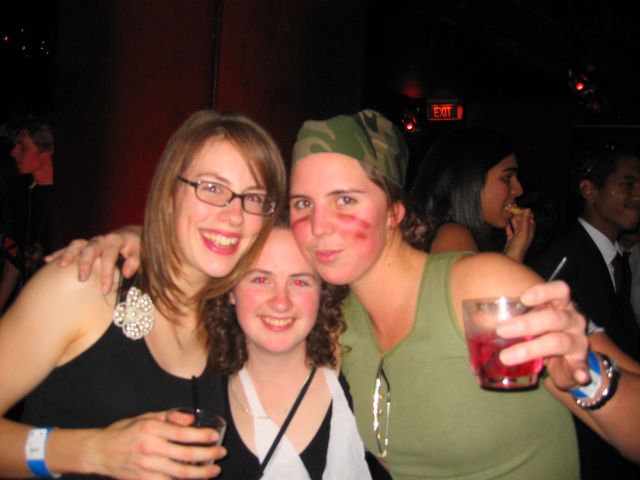 The camera always seems to choose one photo in which it will focus on something random and useless. In this case, it's the pastry that Anne is eating.
MILF meets mysteriously meddling mail man.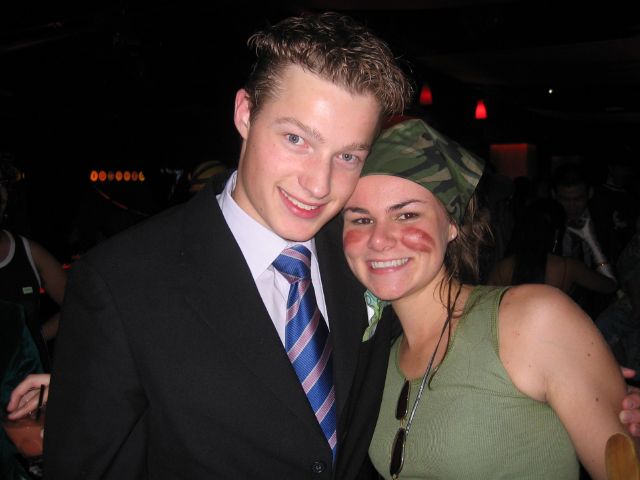 Moronic Millionaire and marauding militant make magnificent mugshot.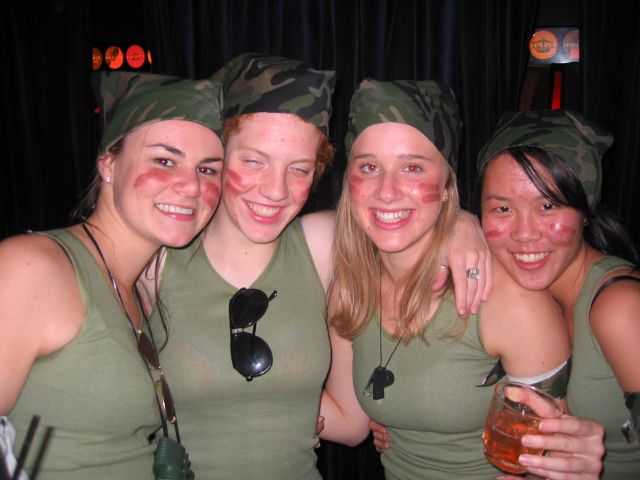 The english language has a lack of joining words and conjuctions starting with m... Hence i have relinquished the rather arduous task of captioning each of these photos in "m" words.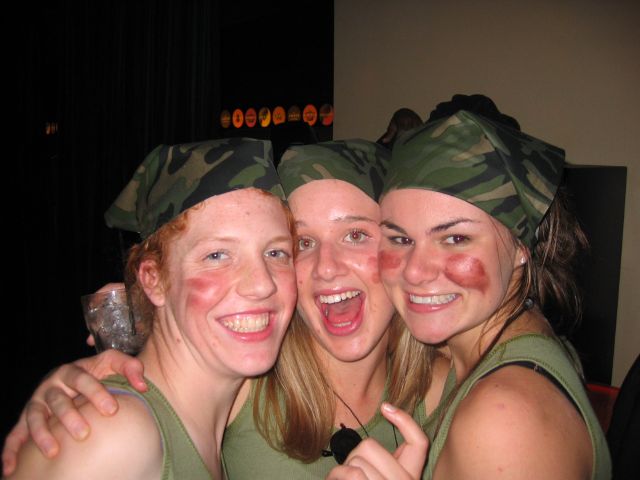 A mirthful militia, maybe machiavellian?
photos, appears Tej in a lot of.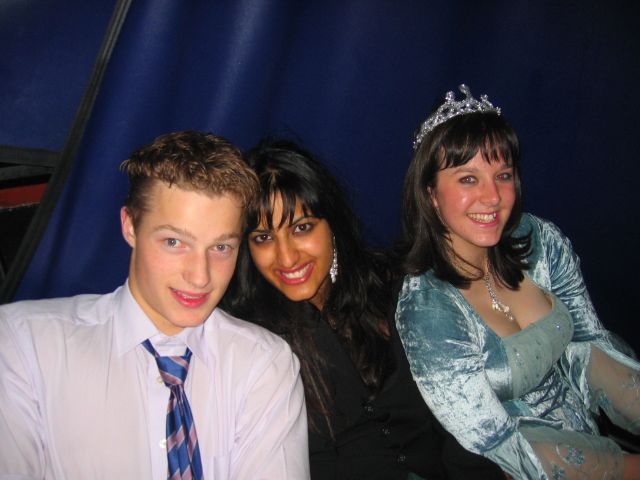 And the final photo.