Borneo 2004
In order to break from the tedium of a Melbourne winter, we decided to embark on an adventure through the jungles of darkest Borneo - facing headhunters, wild animals and independent malitia. Then this idea fell through, so we ended up at a Five-Star resort, the Shangri-La Rasa Ria, on the island of Borneo. We also spent two nights in the capital of malaysia, Kuala Lumpur.
Due to bandwidth constrictions, these photos have been split onto three pages. You are currently on The Hotel.
The Hotel The Wilderness The Towns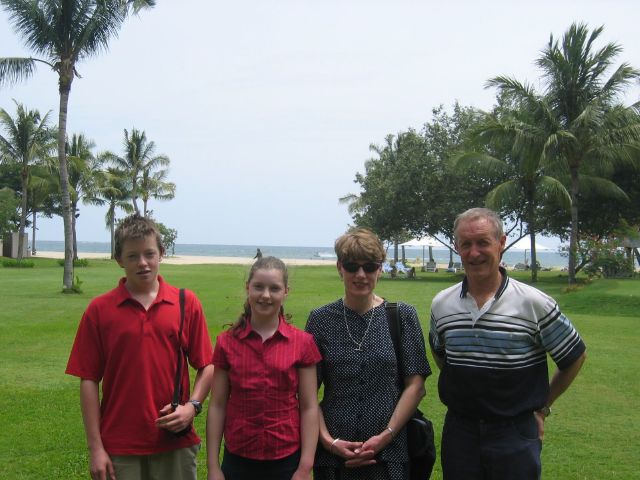 First impressions after getting off 10 hours on an aeroplane.
The beach, sand, umbrellas and path that classify this hotel as a beach resort.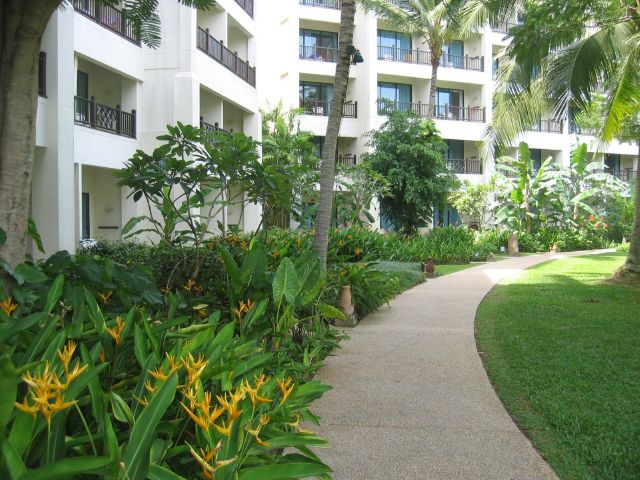 A typical Rasa Ria path. These photos are really difficult to caption... Sorry, in truth there really wasn't that much to photograph.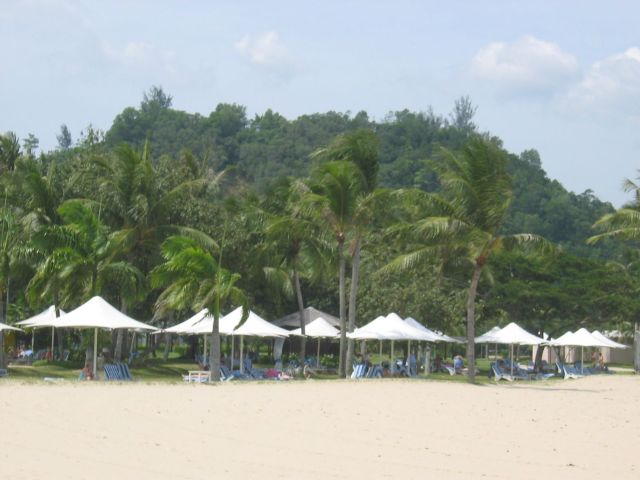 Those umbrellas... .again... .. from the other side. See how creative I am!?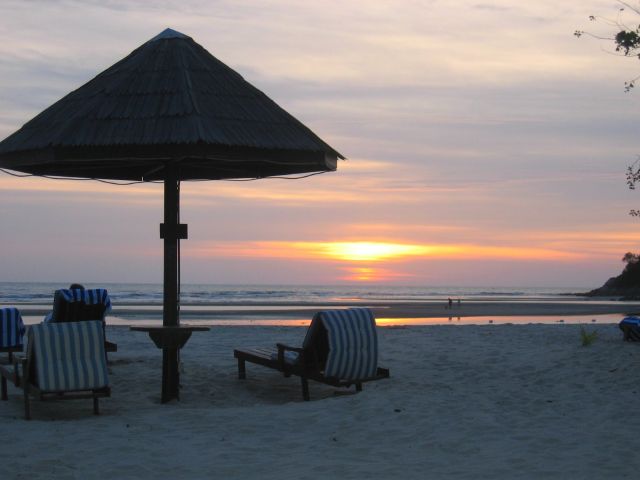 Ooohh Sunset photo. Click it for a wallpaper version!
The Orangutan is the closest species to a human being. Significantly closer, in fact, than most AFL Footballers.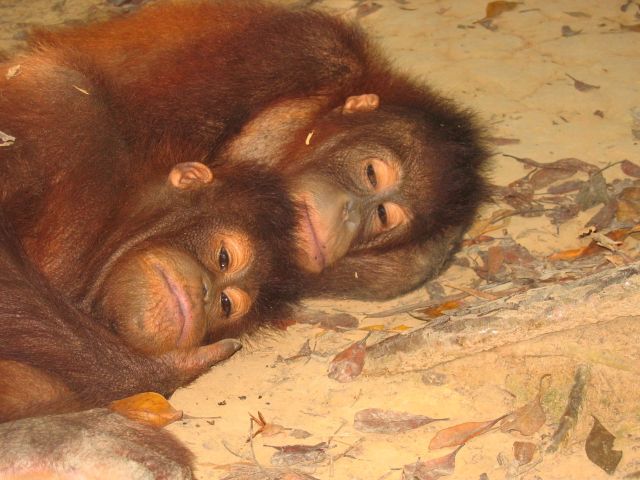 Awwwww! I shall make this a wallpaper too.. click on it.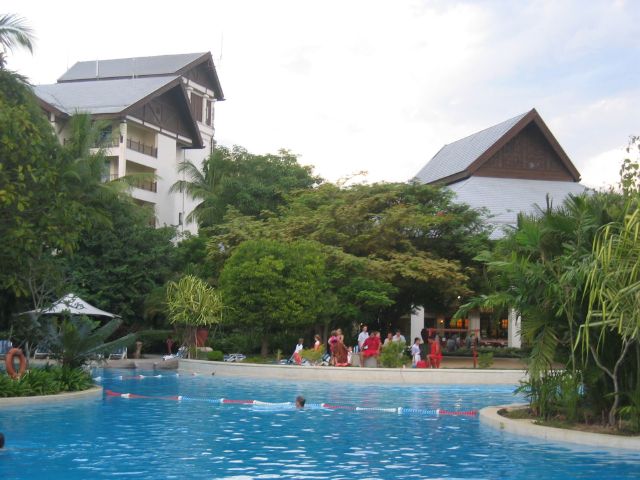 The hotel swimming pool, lobby, and rooms.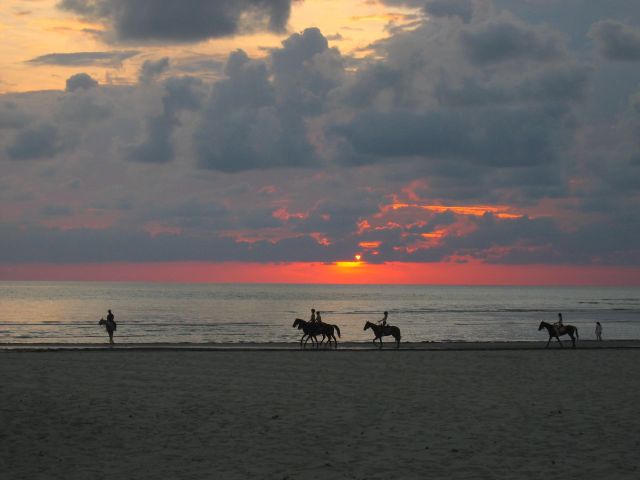 Another lovely sunset, this time with horses.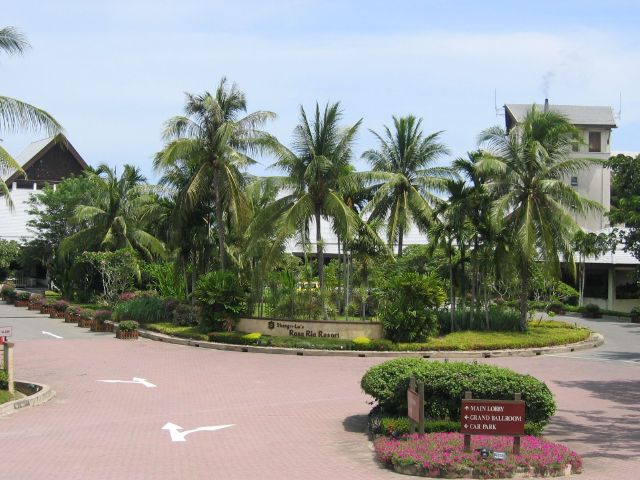 The hotel from the front... I think the front is more practical than pretty.
The lobby. Lighting makes it look a little dingy, but there is a massive raised roof in the centre, making it a really nice area. Overlooking the beach, too.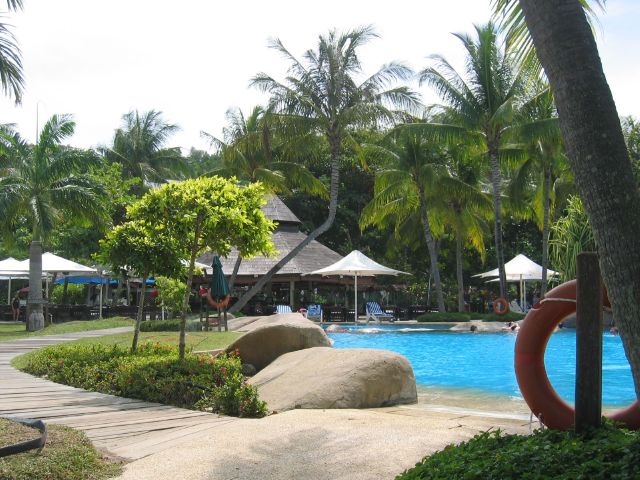 Another pool/palm/umbrella photo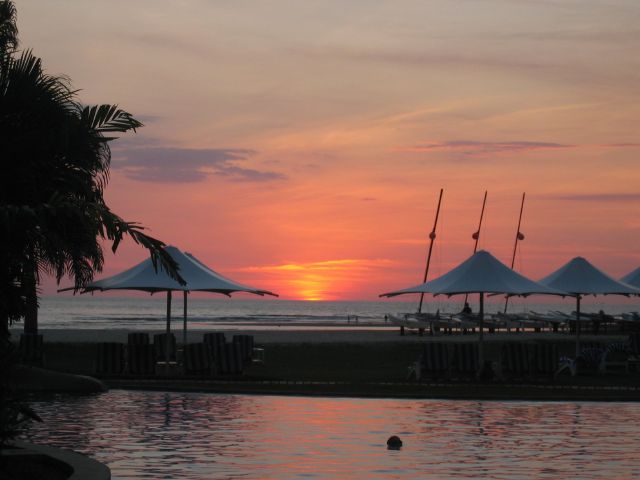 Yay! Sunset again. The ironic thing was that the best sunset was the one on the first night, when no one had their cameras handy. Oh well, it was "the one that got away". Again, click for biggie.